Companies Continue Pumping Money Into Talent Management
By: Tom McKeown
February 21, 2016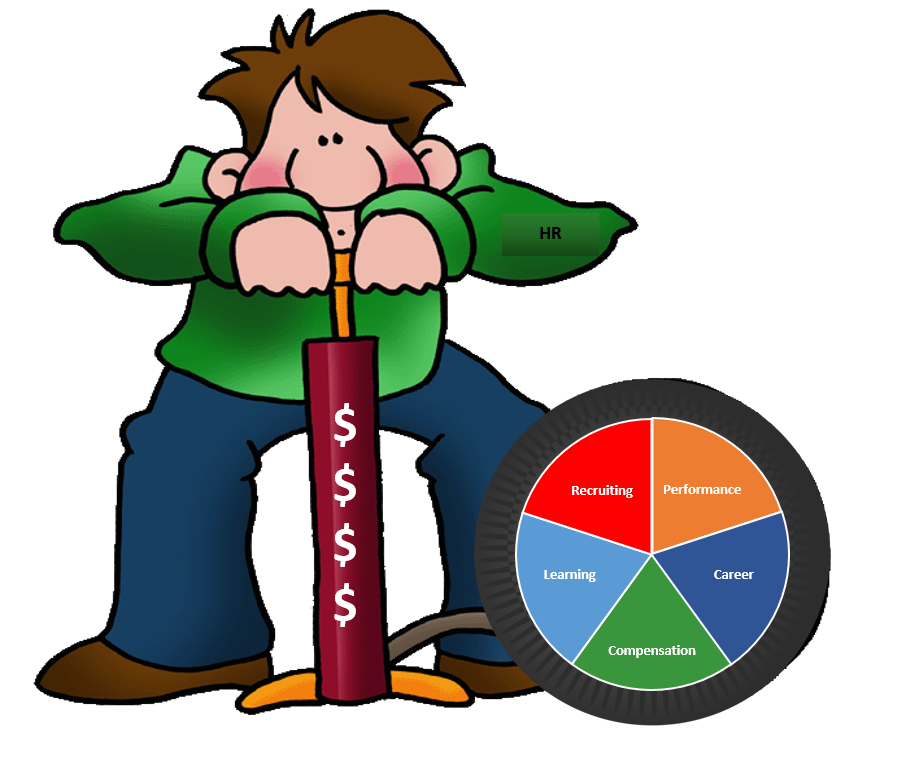 We're less than two months into 2016, and the indices are that companies are continuing to pump more money into talent management solutions.  Many experts believe that this $5 billion industry, often represented as a wheel, will double by 2019.  But the growth will likely come differently to the various sectors.
Recruiting – This sector at one time was almost entirely defined by applicant tracking systems (ATS).  However, in the last few years there have been so many add-ons and front ends to ATS products, that it has become very difficult to distinguish what true a recruiting system is.  That being said, with the economy growing so briskly, there seems to enough room for the hundreds of recruiting system applications that are available, as companies continue to search for the talent they need.  Thus, regardless of how inflated this area currently is, for those that can innovate there is more air to be had.
Performance – From a PR standpoint, 2015 was a tough year for performance management and its solution vendors.  With a preponderance of articles inferring the death of the performance review, and many large marquis companies, such as GE and Adobe, announcing that they will no longer do performance reviews, it appeared as if the air was coming out of this sector.  However, as HR continually looks to get a more serious place at the corporate table, it needs quantifiable measurements of success, and a performance management system is still the best way to deliver that data.  So, look for performance to regain some lost air in 2016.
Learning – Learning management has always been the most formless of the applications on the wheel.  The great base of content that can come from both formal and informal sources, does make it the most suitable to capitalize on the social media and mobile application demands in the software industry.  Also, the rise of MOOCs (Massive Open Online Courses) continues to make this the most diverse and by consequence the most difficult application to monetize.  Look for the base of competitors in this industry to puff out in all directions in 2016 with a host of new and unconventional solutions.
Compensation – This application can, in many ways, be viewed as the most important part of the wheel, as compensation touches every other aspect of talent management.  Studies regularly rank compensation as the top reason people go to work, wish to be incented, and remain at an organization. Yet it remains the least automated of all the talent processes.  Ventana Research continues to point out that spreadsheets are still the primary tool for compensation planning.  Look for applications in this sector to get more adoption and money pumped in during 2016.
Career Development – Opportunity for advancement is right on the heels of compensation as reason for employees to join and stay at an organization.  Yet as a talent application it is too often seen as an "add on" to performance, rather than the vital piece of productivity and culture that it is by itself.  However, some of the smarter vendors and analysts have been able to show a good ROI for career planning software, so it's not difficult to see this sector expanding in 2016 get as well.
As a whole, and for the individual sectors, 2016 should be another good year for talent management software.  The economy is improving and companies will want to keep bringing in and keeping the best talent.  So, for those vendors that can stay nimble and adapt, prospects will continue to be good and plentiful.